Gabriel även känd som sniglen, Gaboor, Gabbe etc.. är 15 år , spelar Christian och går i 9B som Helen. Han är väldigt kreativ och älskar att rita. Han håller på med en egen manga serie och massor med böcker , fast mest korfattade böcker just nu. Gabriel var den som började att tjata om att vi skulle göra filmen och han kom också på iden att skriva boken man kan säga att om det inte var för honom så skulle Helen aldrig ens fundera på att börja skriva böcker o så.                                                                                                                                               Gabriel har två syskon, en ninja katt, en ute katt och en liten kattungen som heter Cesars Köttbulle ( Eller jag brukar egentligen bara kalla den för det :P ) Han är klassens typ smataste kille och har jätte bra betyg i bland annat engelska , han skriver det mesta av sina texter på engelska och använder det typ dagligen kan man gissa på. Han också jätte bra på No ämnena men inte geografi hehe.                                                                                           Han är en av huvud medlemarna i Edogg , vårat minecraft Team och har redigerat o skrivit nästan hela det wikiat. Gabriels närmsta vänner är Rut och Smilla som hjälper honom med hans serie, Floralpikmin99 som är från Usa, Viktor som flyttade till Austarlien , Helen och Ida  som är lite onormala men dom är i alla fall roliga :P , dom som går i 9 B och etc etc..                                                  
Länken här så kan man hitta dom böckerna och lite teckningar han har ritat.
Denna länken leder till hans youtube kanal.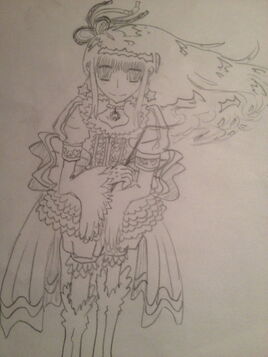 En ganska gammal bild på vad han har ritat från ungefär 7:an.
Ad blocker interference detected!
Wikia is a free-to-use site that makes money from advertising. We have a modified experience for viewers using ad blockers

Wikia is not accessible if you've made further modifications. Remove the custom ad blocker rule(s) and the page will load as expected.